Recent Events.

---




Contact The Elderly Tea Party 19th August 2019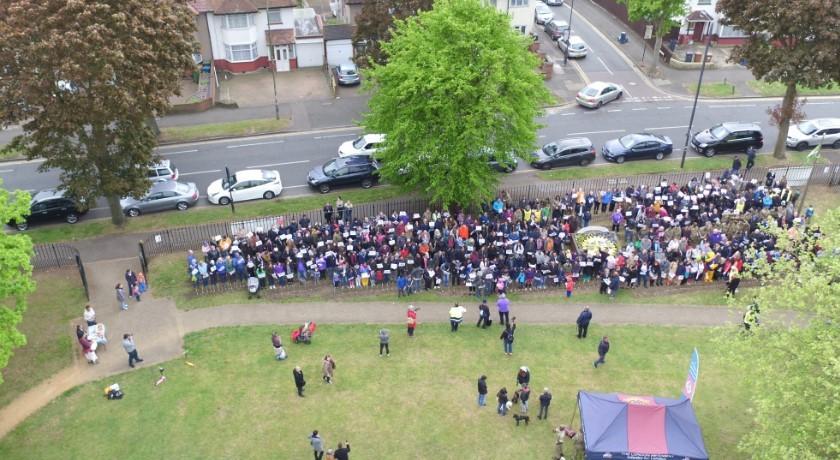 The100th Anniversary of Rotary Foundation
Hundreds of volunteers broke a world record by planting the most Allium bulbs simultaneously.
Members of the Stanmore and Edgware Rotary Club gathered in Canons Park, in Edgware, on Sunday, May 7, to plant their names in the Guinness World Record books.
The club used £3,000 worth of funding they received from Tesco's Bags of Help initiative to organise the event.
The initiative ensures grants are awarded to local community projects using money raised from the 5p levy on carrier bags.
The event marked the Rotary Foundation's 100th anniversary and was also an extension of their 'End Polio Now' campaign, which aims to end the disease across the globe.
The colour of the bulbs was also significant, with purple signifying the dye used to mark a child's finger when they have been immunised against the disease.
Helen Antoniou, district governor for Rotary in London said: "It's been far from easy but finally seeing this event come together has made it all worthwhile and will bring much needed recognition to this wholly worthwhile campaign.
"So far, our work has seen over 2.5 billion children receive proper vaccinations from polio and the number of polio-endemic countries has dropped from 125 to just three and we will continue to do everything in our power to wipe it out completely."
The event was also supported by The Shaw Trust, Harrow Council, the FOCP (Friends of Canon Park) and Peter Bradley and Eugene Callinan from the Rotary Club of Edgware & Stanmore.
FROM THE PRESIDENT
What a year! It seems to have racing away! Starting with our fantastic joint hand over to me and our own DG Toni Finkel, a great Eastbourne conference when DG Toni met her mini lookalike Super DG Toi who has since been covering events at home and abroad which DG Toni can not attend. She has been from Africa to Mumbai and has her own FB page.
Since then, we had a dramatic change of venue to Stanmore Golf Club, where we are well looked after and there is more than adequate parking!
We are now twinned with a Spanish Rotary Club, Valencia Centro and a great weekend when they visited London, including a Polio plus tea-party at York Gate (1 of 3 World Greatest Meal events this year), a riverside walk and a trip to the House of Lords, culminating in a joint rotary meeting with simultaneous translation courtesy of Anna Chapman, who has been very involved with the local Young Chef competition.
We have had a great evening fundraiser at Kew Gardens when, after a pleasant meal we strolled round the grounds and saw the amazing illuminations! See our FB page for this and other photos.
We are very blessed with Peter Bradley, District International chair, who will soon be celebrated as a Hero for Change, the sole awardee in the District at the House of Lords. Peter has kept us occupied with selling and planting crocus bulbs and lavender bags in aid of Polio Plus, as well as spearheading fundraising for the fight against ebola.
We have continued our support of the Monday Club, now located at Liveability in Edgware, members drive minibuses for elderly/disabled outings and past president Nandini Varma has been awarded a Paul Harris for her sterling voluntary work, both locally and in India. Her next project is Stroke awareness Day which will soon be upon us!
We will soon be off to Valencia for our return visit. Then it's our annual Golf Day and Kids Out to Thorpe Park.
Our Vice-President Danielle has been looking after PR and has got us mentions in the press as well as sorting us a FB page when she isn't tweeting about us or Rotary in general! She is now District Chair of Communications as well. Selwyn Foreman, our great secretary, is masterminding a Rotary Forest School when he isn't being District Treasurer while Dave King and Ronnie Heymann, our treasurer keep us on the straight and narrow whilst I am grateful for the support of our President Elect, Mrinal Choudhury. I haven't even mentioned our great lunchtime programme, courtesy of our Sergeant at Arms Jack Lynes!
Edgware & Stanmore is a really busy club so please join us!
================================================================
The Edgware & Stanmore ladies go out for dinner every 3 months. This month we went Italian at the Amaretto in Edgware. It's a great opportunity for members who don't get to our regular meetings too often, to have a good catch up and for newer members to get to know long standing members better!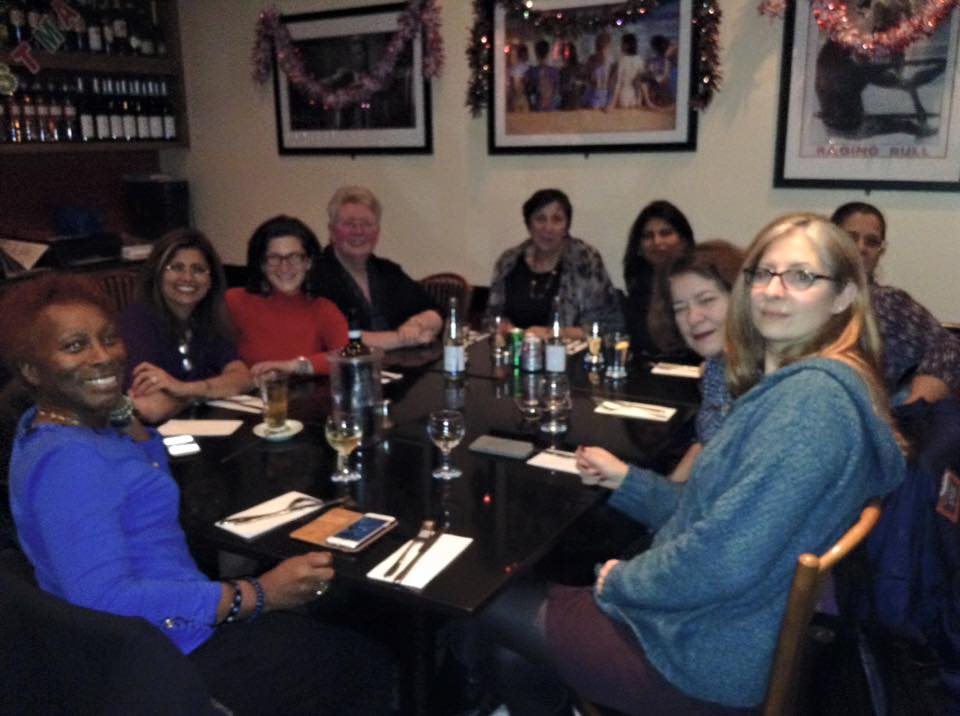 It was a pleasure to welcome Cllr Mark Shooter, Mayor of Barnet, at club on
25th November 2015 and to make him our youngest newest honourary member!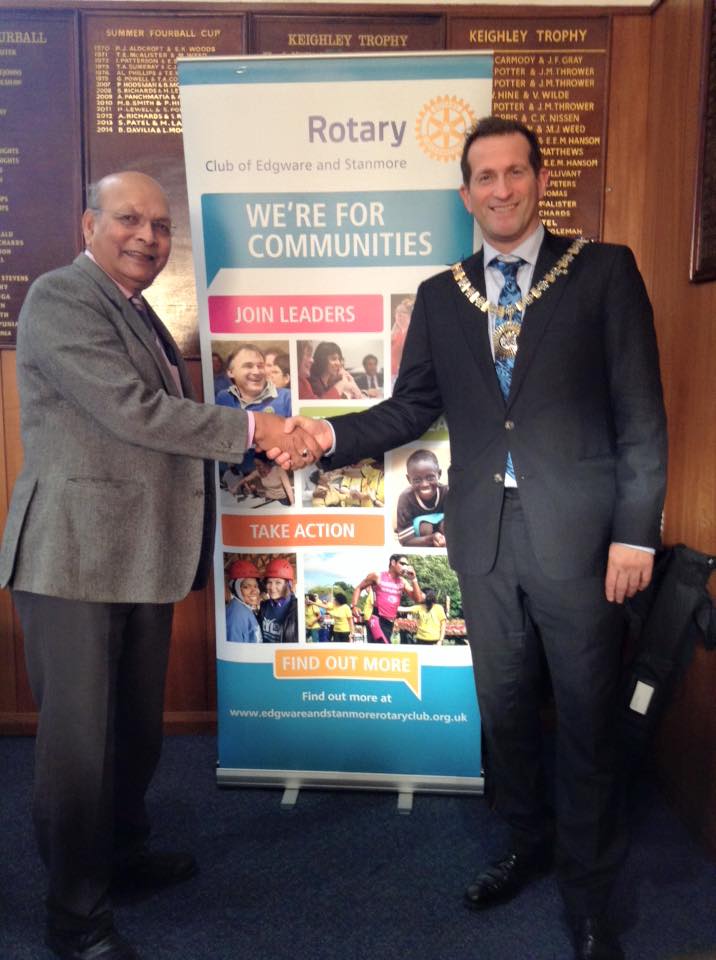 ·
·